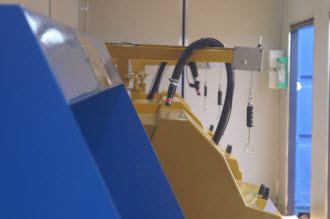 ILS completed installation of a containerized sample preparation facility in Indonesia.
The facility is remote, and exploration focused and consists of a 2 x 40 ft arrangement catering for 300 samples per day, with bulk milling.
The containerized Lab was built in ILS warehouse Malaga, before being shipped to site.
Logistics in this instance were a challenge, given the remoteness and lack of infrastructure, but ILS was able to complete its task as engaged.
PDAC Conference: Toronto 2013
ILS look forward to the upcoming PDAC conference.
We look forward to seeing you there.There will be three of the ILS team attending.
As usual we expect to be very busy in these four days.
Mining Indaba Conference

The team at ILS attended the Mining Indaba in Cape Town in February. Once again it was a successful and boyant conference.